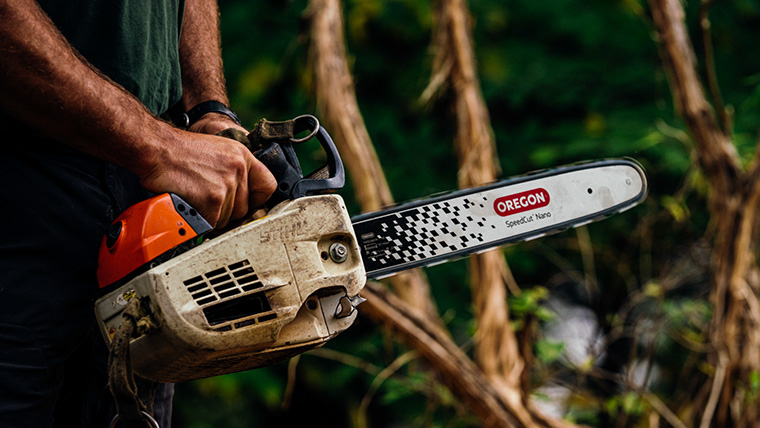 For the over 75 years, the Oregon® brand has carved out a reputation as the undisputed market leader in saw chains, bars, sprockets, outdoor equipment accessories and parts, with more than 40 million products sold in more than 100 countries, from Sao Paolo to Siberian forests. Our legacy of innovation has made us the first name in precision cutting tools and we continue to set the bar ever higher. Our proven grind technology ensures Oregon® brand saw chains have above-and-beyond quality – burr-free cutting edge, consistent surface finish and even shot peening, because the men and women who choose Oregon® brand tools deserve to have product performance that matches their own passion and commitment to exactness and doing a job well done the first time around. We perform 25,000 hours of product testing each year in both lab and real-world settings, to ensure superior cutting quality and safety. That's why Oregon® brand chain is the World's #1 Saw Chain™ and manufactures more feet of chain than any other brand annually – enough to circle the planet 1.5 times. As global leaders in precision and cutting-edge technology, we are "Sharper by Nature."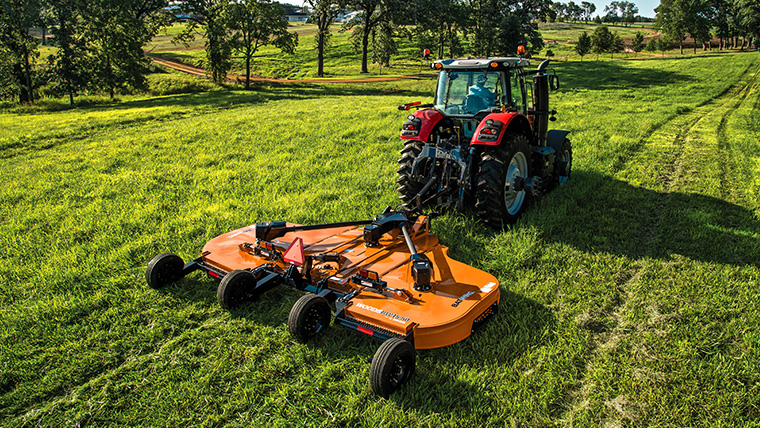 With a reputation for durability and reliability, Woods® Equipment Company provides high-quality attachments and implements, finish mowers, seeders and other agriculture-related products. Woods® Equipment Company is the inventor of the first tractor-mounted rotary cutter. Over the years, innovations and upgrades in the design evolved and led to the creation of the Batwing® Cutter. Our Batwing® brush cutters deliver unparalleled cutting performance season after season. Our talented teams of industry veterans innovate day in and day out to make sure Woods® Equipment Company attachments not only perform well, but are safe to operate and simple to maintain, enabling our customers to spend more of their time and energy doing the work that matters. That's how we help them "Get After It."

In the '90s, a small team of people at Oregon Tool, Inc. saw an opportunity to build on the expertise and innovation of the Oregon® brand. Adopting Joe's pioneering spirit, they carved a space in the power cutters market for professionals working with concrete and ductile iron pipe. This led to the creation of diamond chain and concrete chainsaws that revolutionized concrete cutting in the construction industry. Our patented PowerGrit® pipe cutting chain allows for the safe cutting of ductile iron, HDPE, PVC and more. All pipe and concrete chains by Oregon® brand can be used with our best-in-class guide bars and powerheads to give you a cutting system that can plunge cut up to 25 inches deep with clean corners and no overcuts. That's why pipe cutting, steel cutting and power supply products by Oregon® brand are used by customers on the toughest jobs when they absolutely must "Get More Done".
Other Brands within
the Oregon Tool, Inc. Family
Oregon Tool, Inc. is a global, premium-branded, aftermarket-driven precision cutting-tool platform. The company's portfolio of brands specializes in professional grade precision cutting tools for forestry, lawn and garden; farming, ranching and agriculture; and concrete cutting and finishing. Explore more brands with the Oregon Tool, Inc. family below.